SERVICES INCLUDED in PER DIEM
Naturopathic Wellness Exam
A Naturopathic Wellness Exam will be provided by Dr. Brenda Tapp, Naturopathic Doctor. This exam is available to all children and youth who have been enrolled in the program for over three months.
The exam includes a nutrition and lifestyle assessment and counselling. The primary purpose of this visit will be to ensure the children and youth are receiving adequate vitamins and minerals in their diets for optimum health.
The visit will also provide a review of medications and suggestions as to how to alleviate the side effects of medications and if possible, how to naturally reduce the medications used.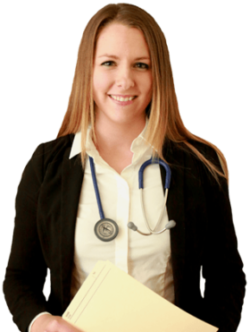 Group or 1:1 Counselling (For Foster Parents and Child/Youth)
One-to-one and group counselling assists The Sheltering Tree's members, natural families and biological families to understand, overcome and manage personal problems, such as difficulties in relationships, anger, conflict resolution, trauma, abuse, bereavement, separation, loss and addiction.
Counselling and Therapy will take place by certified professionals and will be tailored to the needs of the individual or group coinciding with the Foster Plan of Care.
Clinical Case Consult and Review (By a Therapist or Psychologist)
Select Cases will be studied and reviewed quarterly by a therapist or clinical psychologist. A case will be presented to Foster Parents, members of the Sheltering Tree, Case Managers and Placing Agency Workers.
Our therapists and psychologists are also available to consult on the Foster Plan of Care when requested, needed and recommended.
Nursing Support
A Registered Nurse or Registered Practical Nurse will provide consultations and education and will be available to collaborate on any child or youth's Foster Plan of Care.
All members of The Sheltering Tree will be able to call upon the expertise and guidance of our Support Nurse for advice, medication questions, assistance and education. The Support Nurse will also provide any training required for medically complex care, medical diagnosis or treatments required for the child or youth.
Support Packages
All children and youth in the program are eligible for a support package. Depending on the program level of care, this support may come in the form of 1:1 support, group support or internal programming support.
Respite
All children in the program receive two days per month of respite, and two emergency days per year.
YMCA Memberships
Every child and youth who enters our program receives a membership to their local YMCA. This includes use of pools, gymnasiums and all resources involved with a regular membership.

If you would like more information on this or any other program The Sheltering Tree offers please contact the main office at 705-743-5689 or office@shelteringtree.ca